PROPHETIC WORD - Shake off your dust!
"Shake yourself from the dust, arise; Sit down, O Jerusalem! Loose yourself from the bonds of your neck, O captive daughter of Zion!" - Isaiah 52:2 The LORD is speaking: "You were sold for nothing, and without money you will be REDEEMED. At first my people went down to Egypt to live; lately, Assyria has oppressed them.. My people have been taken away for nothing, and those who rule them mock.. All day long my name is constantly blasphemed. Therefore my people will know my nam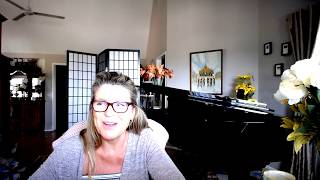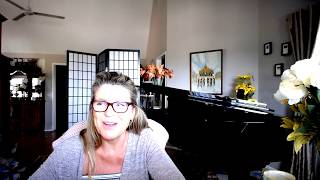 #1. WHAT IS IT ABOUT WOMEN? This new teaching from DMM on the Sunshine Coast QLD, is now online to speak encouragement to Women, equipping, birthing, activating, propelling women to stand with men who are the fathers in the ekklesia, to be the mothers, leaders, strategists for the bride alongside other God-chasing believers, for a time such as this, in a world failing in corruption, idolatry and more... Father wants us to RISE UP and take our unique place, to soar the heights
A WORD 4 NOW - WE ARE MISSING SOMETHING ... "Avad"
"Worship" and "Service" appear in the Bible as these Hebraic words: Avad- Hebrew verb meaning "to serve". From this verb comes the word "eved" which means "slave" or "servant." The Old Testament reveals this word: In the service of God; In Levitical service; In celebrating the feast days; In giving offerings and sacrifices. Avodah- Hebrew noun which comes from the same root as "avad." It is translated as "work", or "service", or "labour." Other "Worship" words used: Shachah-